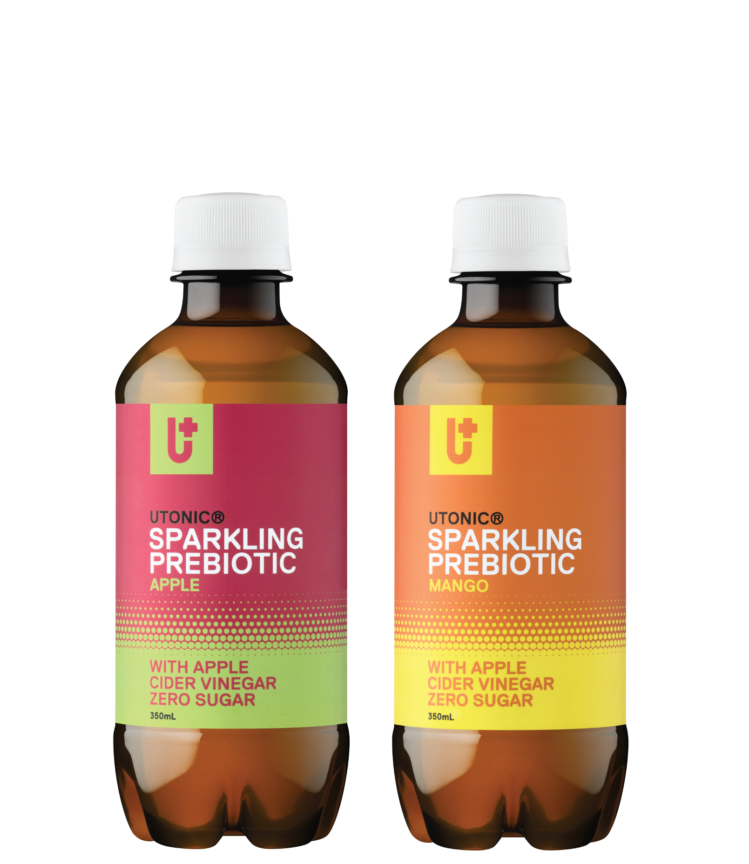 Utonic®
—Sparkling Prebiotic
+ZERO SUGAR
+TASTES GREAT

UTONIC SPARKLING PREBIOTIC CONTAINS NATURALLY FERMENTED APPLE CIDER VINEGAR WITH THE MOTHER, ADDING THE ESSENTIAL FUEL FOR PROBIOTIC GROWTH. NATURALLY ZERO SUGAR YET FULL OF FLAVOUR OUR LIVE DRINKS WILL TRANSFORM YOU FROM THE INSIDE OUT.
+ 100% ORGANIC
+ ZERO SUGAR
Nutritional
Information
Servings per package: 1
Serving size: 350ml
Per Serving
Per 100mL
Energy
105kj
30kj
Protein
0.0g
0.0g
Fat, Total
0.0g
0.0g
Carbohydrates
5.3g
1.5g
Sugars
0.0g
0.0g
Sodium
17mg
5mg
CARBONATED WATER, PURE APPLE CIDER VINEGAR (6%), ERYTHRITOL, ORGANIC GREEN TEA (REAL LEAF), NATURAL ESSENCE OF MANGO/APPLE
Get ready to transform with UTONIC
SIGN UP TO GO IN THE DRAW TO WIN A MONTH'S SUPPLY OF BEVERAGES!
competition closes July 31st 11:59 AEST | winner announced via email
+ RISK FREE OFFER ABOUT TO SLIDE INTO YOUR INBOX!