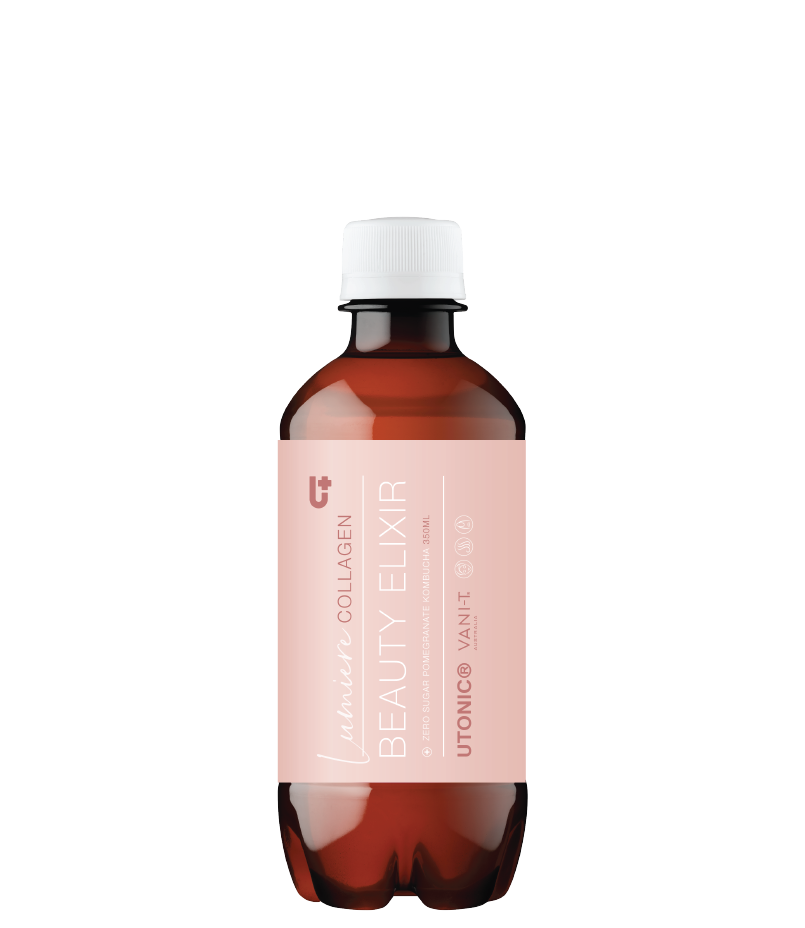 Utonic®
—Collagen Beauty Elixir
+IMPROVE SIGNS OF AGING
+HEALTHIER HAIR, SKIN & NAILS
+ASSIST WITH WRINKLES & FINE LINES

UTONIC® & VANI-T AUSTRALIA HAVE CREATED THE PERFECT 2 IN 1 COMBO TO GET YOU GLOWING FROM THE INSIDE OUT. MADE FROM 100% ORGANIC KOMBUCHA & BREWED WITH LIVE CULTURES, THIS ANTI-AGING BEAUTY DRINK IS INFUSED WITH THE MOST ADVANCED BIO-AVAILABLE COLLAGEN ON THE MARKET. LUMIERE COLLAGEN BEAUTY ELIXIR WORKS FROM WITHIN TO DRASTICALLY IMPROVE THE QUALITY OF HAIR, SKIN & NAILS.
A DAILY SERVE OF COLLAGEN IS SCIENTIFICALLY PROVEN TO ASSIST WITH:
+ VISIBLE SIGNS OF AGING
+ WRINKLES & FINE LINES
+ SKIN ELASTICITY & CELLULITE
+ HEALTHIER HAIR & NAILS
Get ready to transform with UTONIC
SIGN UP TO GET YOUR KEY TO THE LOCKER ROOM
+ AMAZING OFFER ABOUT TO SLIDE INTO YOUR INBOX!